2022 Year Review
Dec 31, 2022
2022 Year Review
It was an excellent year for the art business! 314 paintings sold, 32 shows, 3 open studio days, 1 gallery show, and 2000 friends on my VIP list. It was a banner year for commissions. It was a record-breaking year in sales. It was a busy but rewarding year, and I am grateful to everyone who supported my work along the way.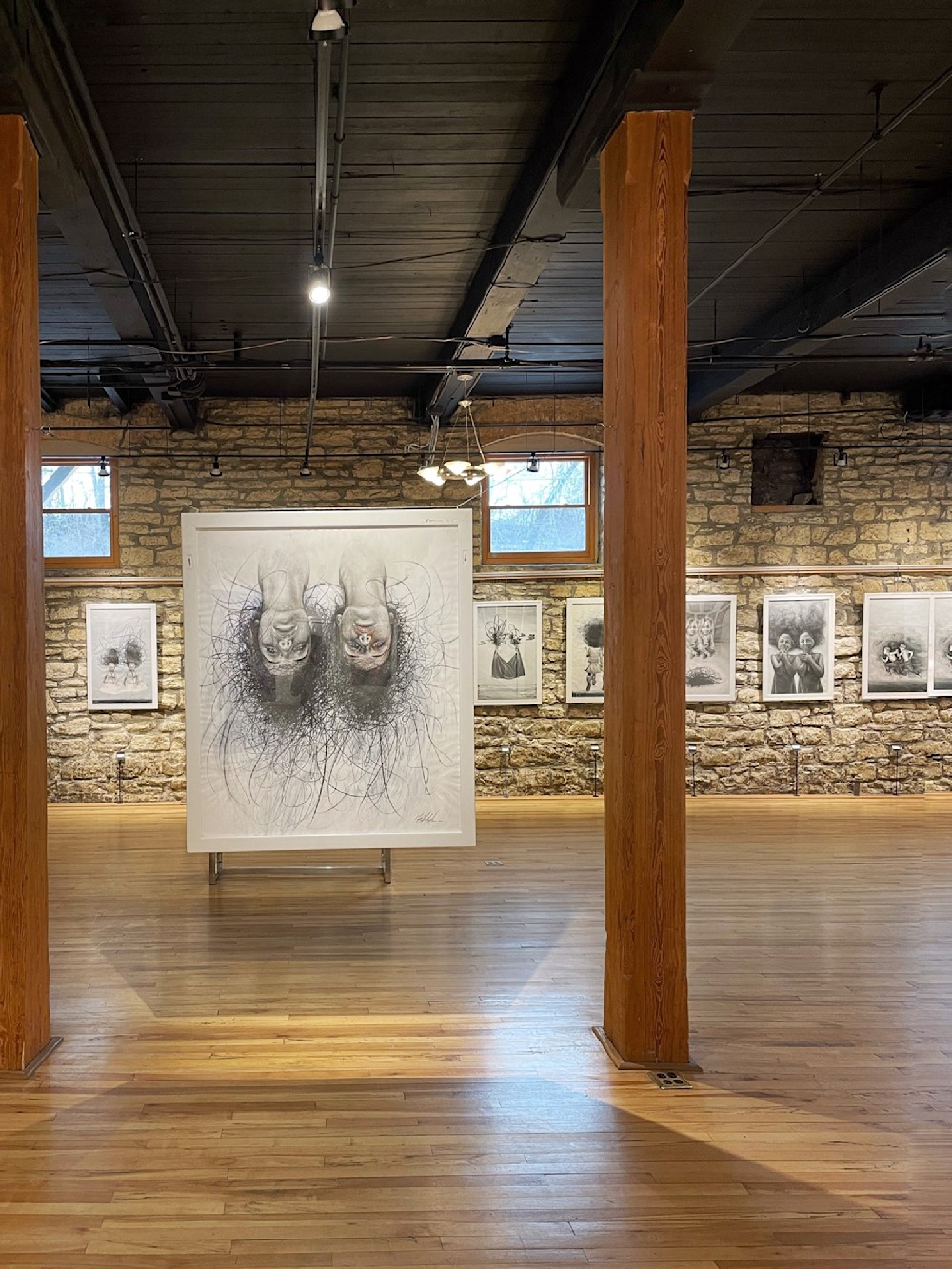 Show at Dempsey Gallery
One of the year's highlights was my March show at Water St. Studio, Dempsey Gallery. Steve Sherrell, Deb Glascott, Jeffrey and Dan Brooks, and numerous others helped create an event that attracted 400 patrons. It was a chance to showcase a larger body of work (30 pieces) and give my collectors and supporters a chance to see my work in a gallery setting with great lighting.
Brand new art
I created a brand-new series, called Rebekah for the Water St. Show. I used new substrates to create that series and discovered new brush techniques. Of the 300 pieces sold this year, 295 of them I painted myself. My art studio was busy this year!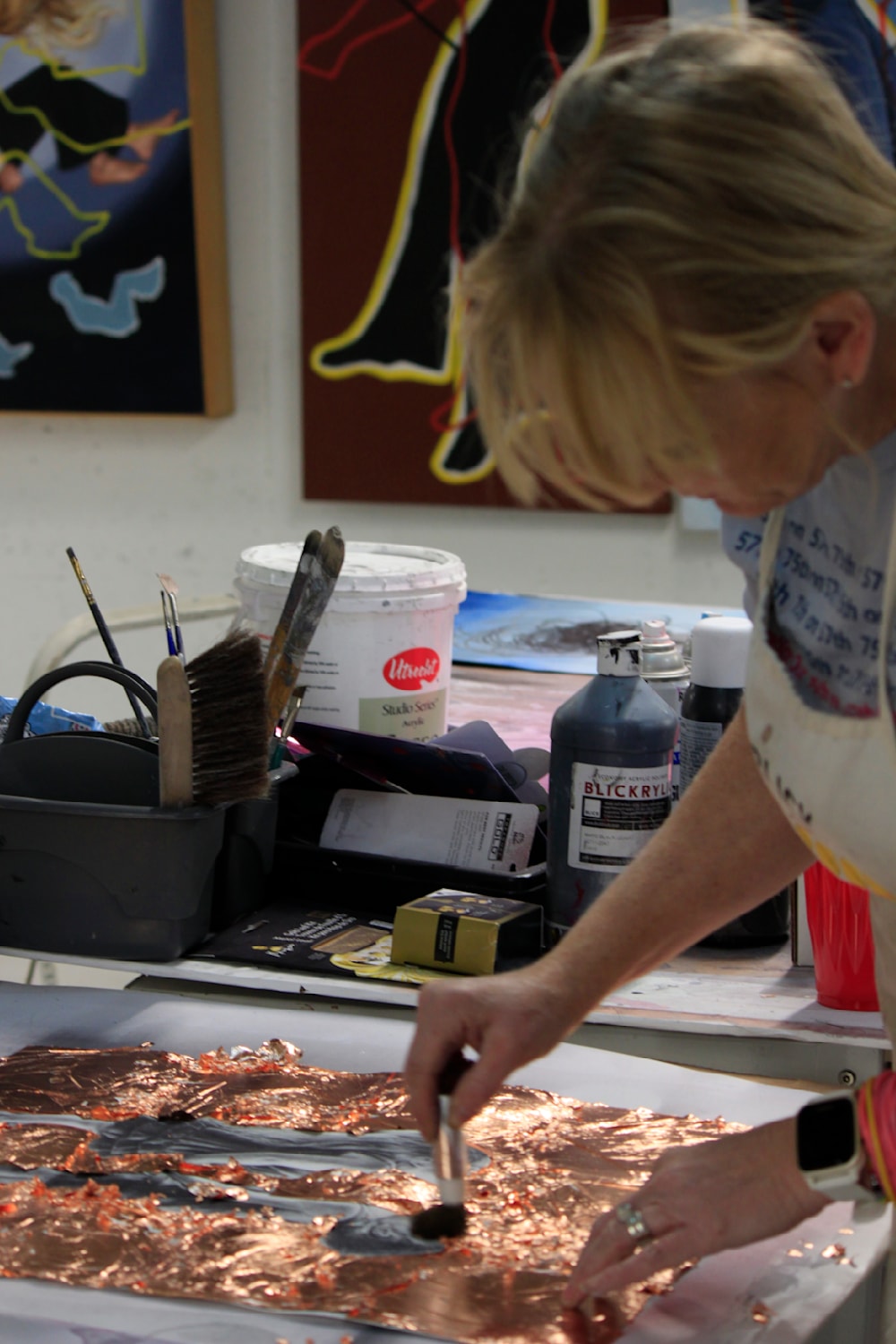 Open Studios
Another highlight was the three Open Studio events in April and November. It gave my supporters a chance to see my process and studio space. I invited six women (Rosalie Vass, Danielle Piloto, Laura Lynne, Kathie Collinson, Cherlyn Gnadt, and Janice Czerwinski) to join me in the 3 Open Studio events, and it was wonderful to grow our art community in Aurora. We were thrilled with the turnout and the positive response. It was a great opportunity for all of us to connect with our audience and share our passion for art.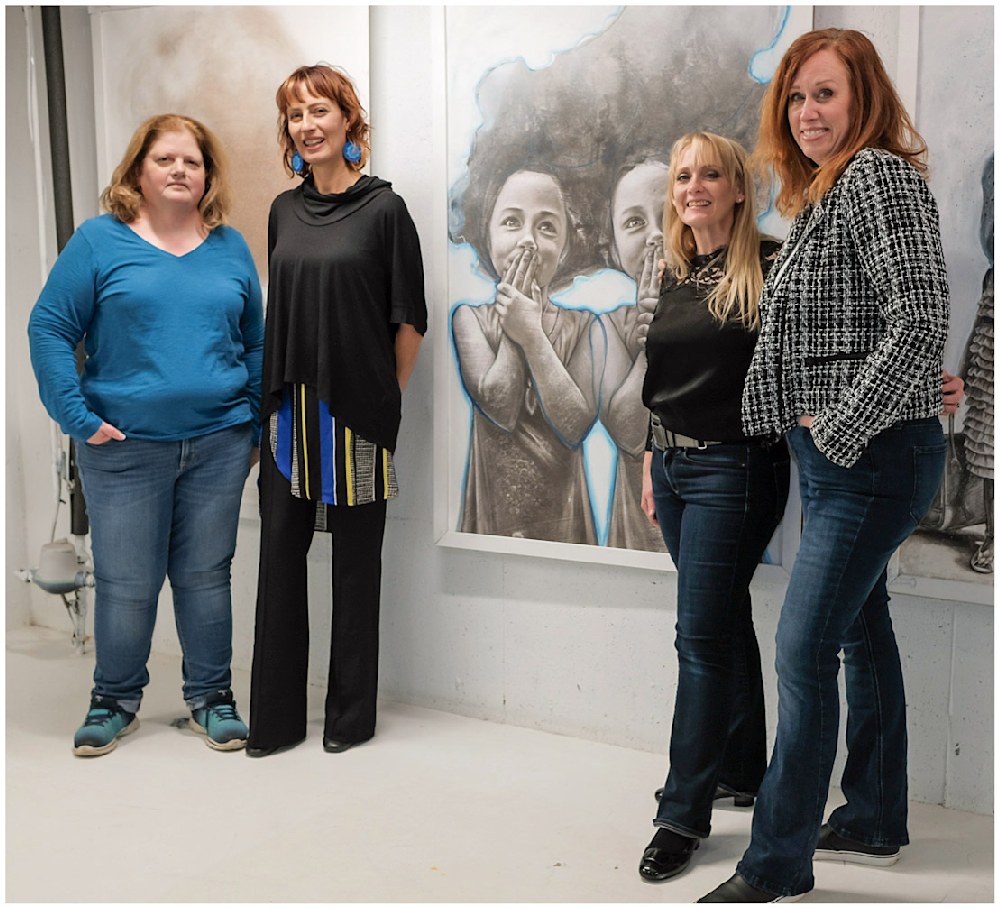 Art Fairs
In addition to the gallery show and Open Studio events, we (I saw "we", because my family of 4 is my crew) also participated in 30 art fairs in NY (via Ross Contemporary), WI, IL, and IN. These allowed me to reach a wider audience and connect with potential collectors. I took a risk doing so many fairs as I am still the main caregiver to my 8 and 6-year-old and I did not know how the family would handle frequent travel. However, the kids loved our art fair adventures! While 7 of those fairs were a bust or rained out, 23 were a dream, and I received Best in Show/Category at 5! I am pleased with the interest in my work and made several big sales to important collectors. Several of these collectors blossomed into close friendships, which is one of the favorite parts of my job.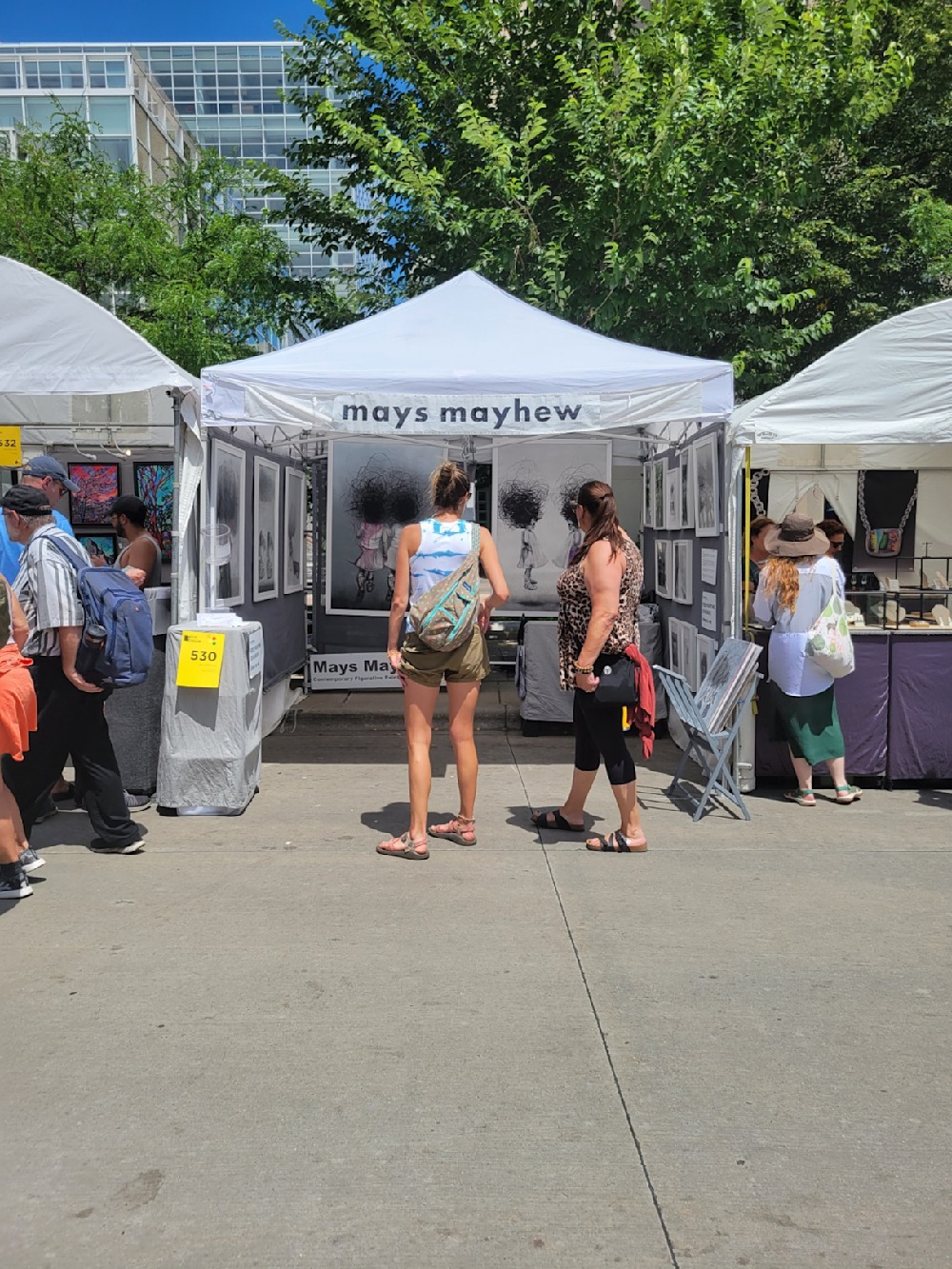 Craziest Thing Ever
The craziest thing that happened was that I found out Shireen Kline, promoter of For the Love of Art Fair is putting my artwork on a billboard in South Bend, IN. She will use my work to help promote the For The Love Art Fair, March 4-5 2023. I've never been on a billboard before.

Challenges
2022 wasn't all roses. The biggest challenge on the macro level was balancing my duties as a mom, homeowner, and homeschooler of 2, (blog on how I do it here) while running the art business.
Regarding shows, there is a considerable risk of participating in shows that lose money. I thought I did a lot of thorough research to choose the best shows in 2022. Trying to sell my work to a crowd that wasn't interested in it was challenging.
A minor challenge was that because my schedule was full, I could not make the openings and artist talks I wanted to go to. (Deb Glascott, Jeffrey Brooks, and Jesse Howard are rockstars that I missed).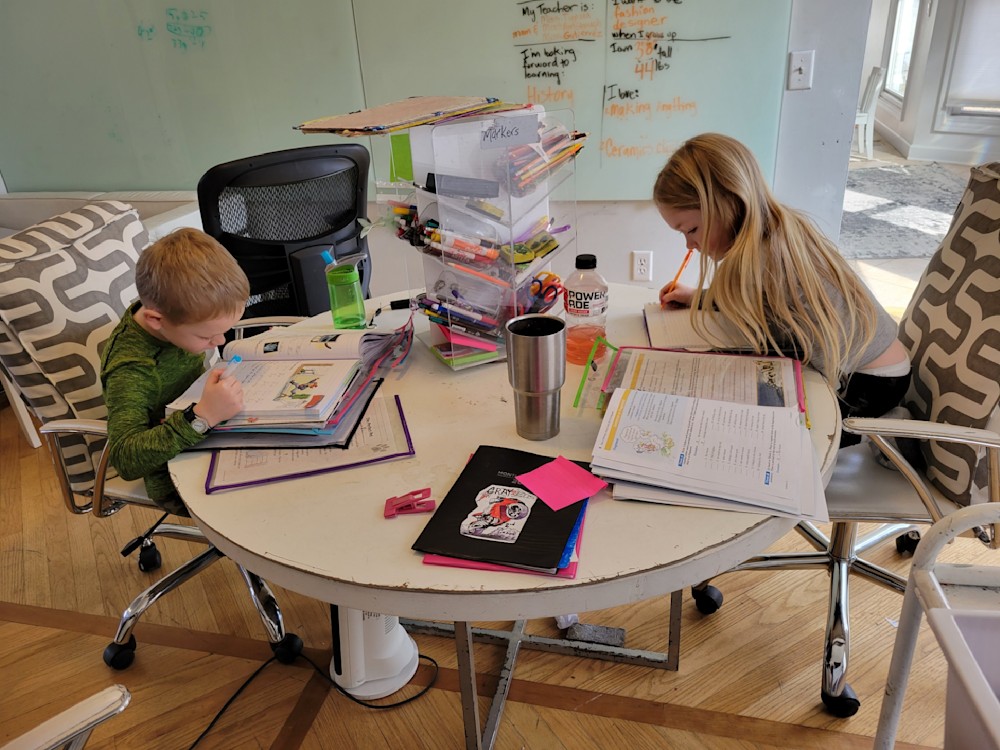 Biggest Takeaway
The biggest takeaway from 2022 was to do bigger and better shows with bigger and better art. I know that sounds so cliche, but that is my strategy to grow my art business next year. The 7 "bust" shows I did were demoralizing and money-sucking losers. That hurt, so the plan is to avoid those experiences.
Overall, it was a productive and rewarding year for my art business. I am grateful to all the friends, artists, collectors, galleries, and art fairs that supported me and helped make it a success.
Looking Forward
Looking forward to 2023, I am planning an ambitious year. I will still show in IN, WI, and IL. I am broadening my radius to include PA, NY, MO, MI, and KY shows that cater to fine art collectors looking for wall art. (2023 Event List)I am also considering showing at Art Basel in December. I am currently in discussion with a few galleries and art museums about showing my work. I am working on a series called Leah that I hope to finish by my show in March. I am using brand-new substrates for the Leah series. I plan to sell 400 pieces next year, so I will be in the art studio a lot. I look forward to growing the business and developing my art in the coming year.
If you know someone that would be encouraged by this article, please share it.