11 Pro-Tips For Attending Art Fairs
May 01, 2022
11 Pro-Tips for Attending Art Fairs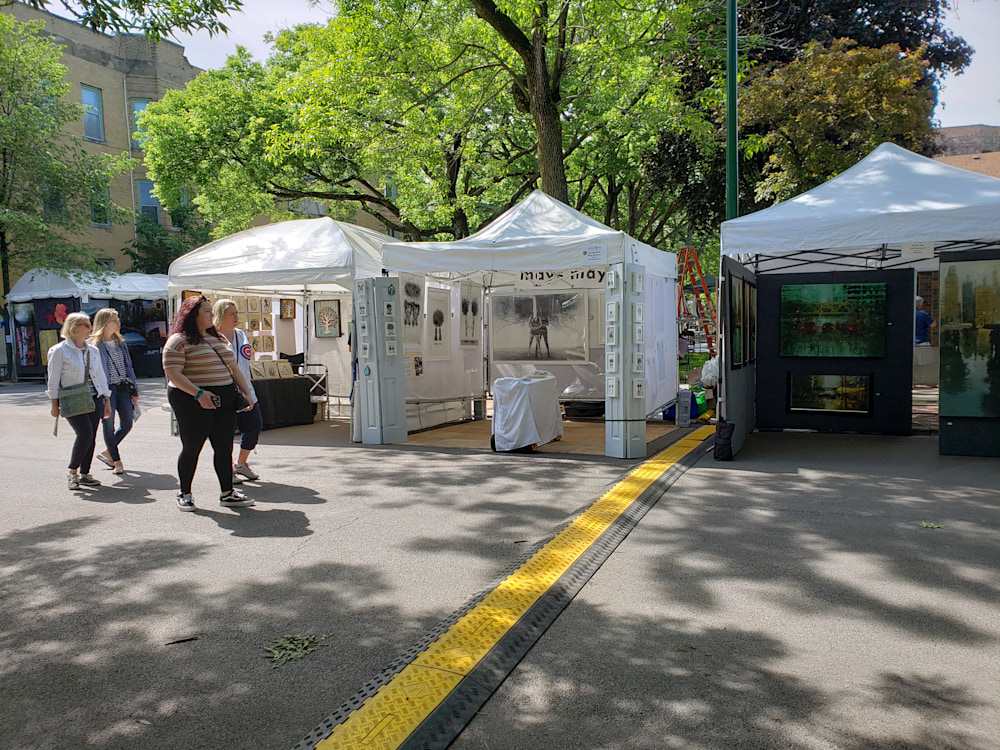 'Tis the season for art fairs! The sun is shining and the air is finally warm enough to enjoy art outdoors. Where I live (Illinois) outdoor art fairs are May to Sept. for obvious reasons – the weather!
Art fairs are the most efficient way to acquire art for your home or office. One, there is a huge selection of art to choose from. Two, there is an immediate familiarity with the entire piece from front to side and how it fits in at home. Three, there is a special experience with the art and artist. Four, there is the instant gratification of getting it home safely that same day.
However, choices can lead to paralysis of analysis and be overwhelming. Crowds often prevent you from noticing your favorites. With so much to see and do, your purpose gets lost in the clutter. It doesn't have to be that way. Here are 10 Pro-Tip ways to filter out the irrelevant distractions to get the most out of art fairs. Succinctly.
11 Pro-Tips For Attending Art Fairs

1. Know when they are happening
There is one art fair I love attending but I often don't remember until the day of.. and I'm not available. How disappointing. Now I plan ahead. My favorite place to look for art fairs is Art Fair Calendar and Sunshine Artist.
The local chamber of commerce pages lists their art fairs, like Geneva, IL, and Aurora, IL. Facebook is a great place to look because fairs like Leeper Park Art Fair and One of a Kind Show and Sale post frequently.
I put my favorites on my calendar as an annually reoccurring event so I can't forget.
2. Know what type of art to expect
There is nothing more disappointing than going to a store to purchase something that's not there. Art fairs come in all types from funky affordable crafts to $5k+ wall art. If you're looking for a good time with music and libations with a side of art, there are fairs for that. If you're looking for unique art for your wall that nobody else has, there are fairs for that too. Check out the fair's website. Briefly skim for music acts, food vendors, and art categories. Which one is prioritized? What is most important to the fair promoters on their website? However, when that doesn't always work, as Geneva's Art Fair is high-end but their website leaves little to tell you that, it is helpful to ask the "Facebook Hive-mind" their opinion about the fairs you want to attend and the type of art there. i.e., craft vs. 2D art vs. music.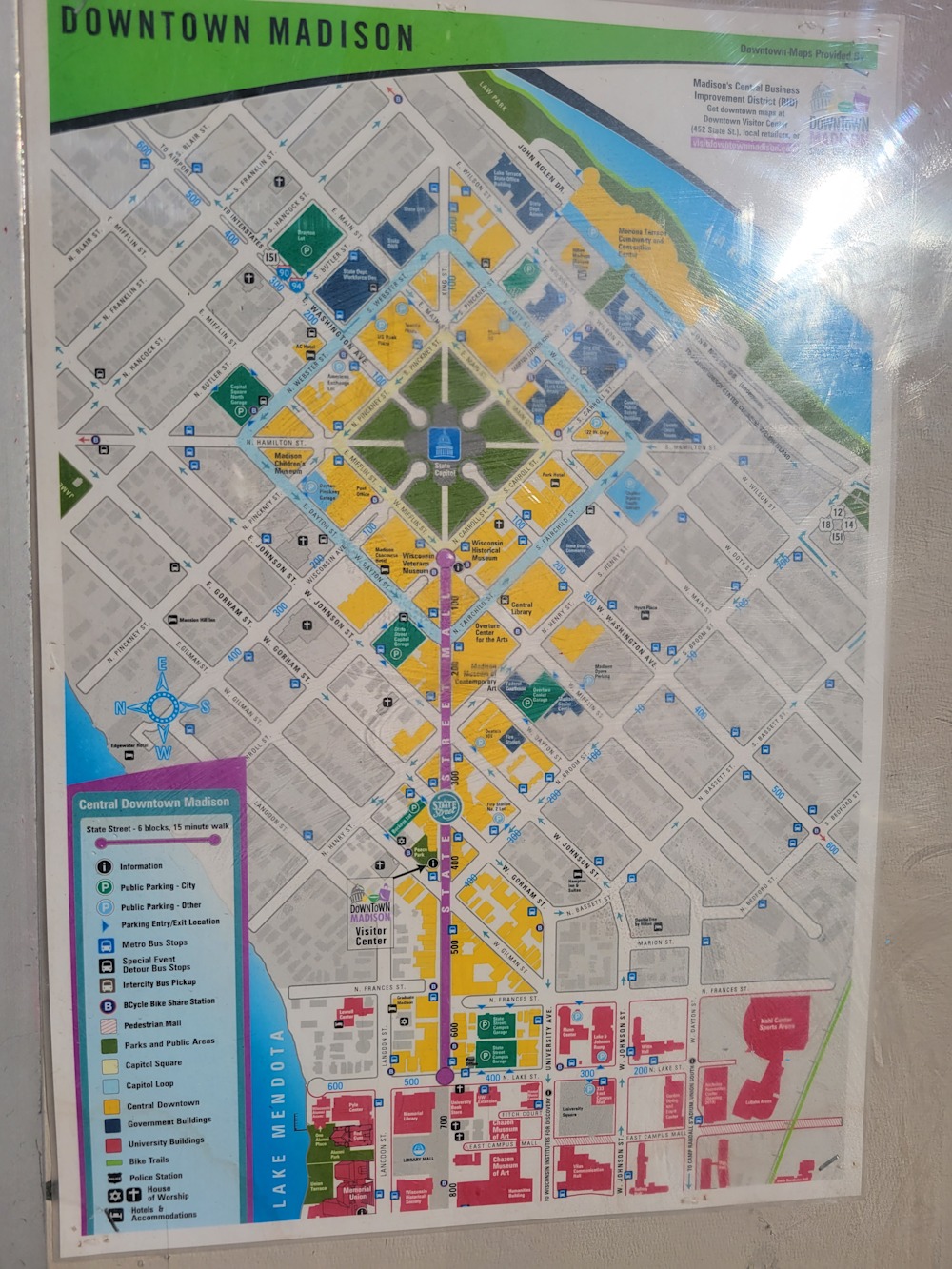 3. Figure out how to get there and where to park
Before you go, know the location, parking, and what type of terrain (think footwear) the fairs are on. High heels are great but not on cobblestone streets. In the city, my favorite parking app is SpotHero. City parking is frustrating when you're trying to get to a fair. One of a Kind Show in the Merchandise Mart, Chicago is one show to use SpotHero. Prepare. Know where to park so you can plan how to get your recently purchased piece home. For the larger pieces, some artists deliver for a fee, so ask about your options. 57th Street Art Fair in Chicago's Hyde park fair map is a great help.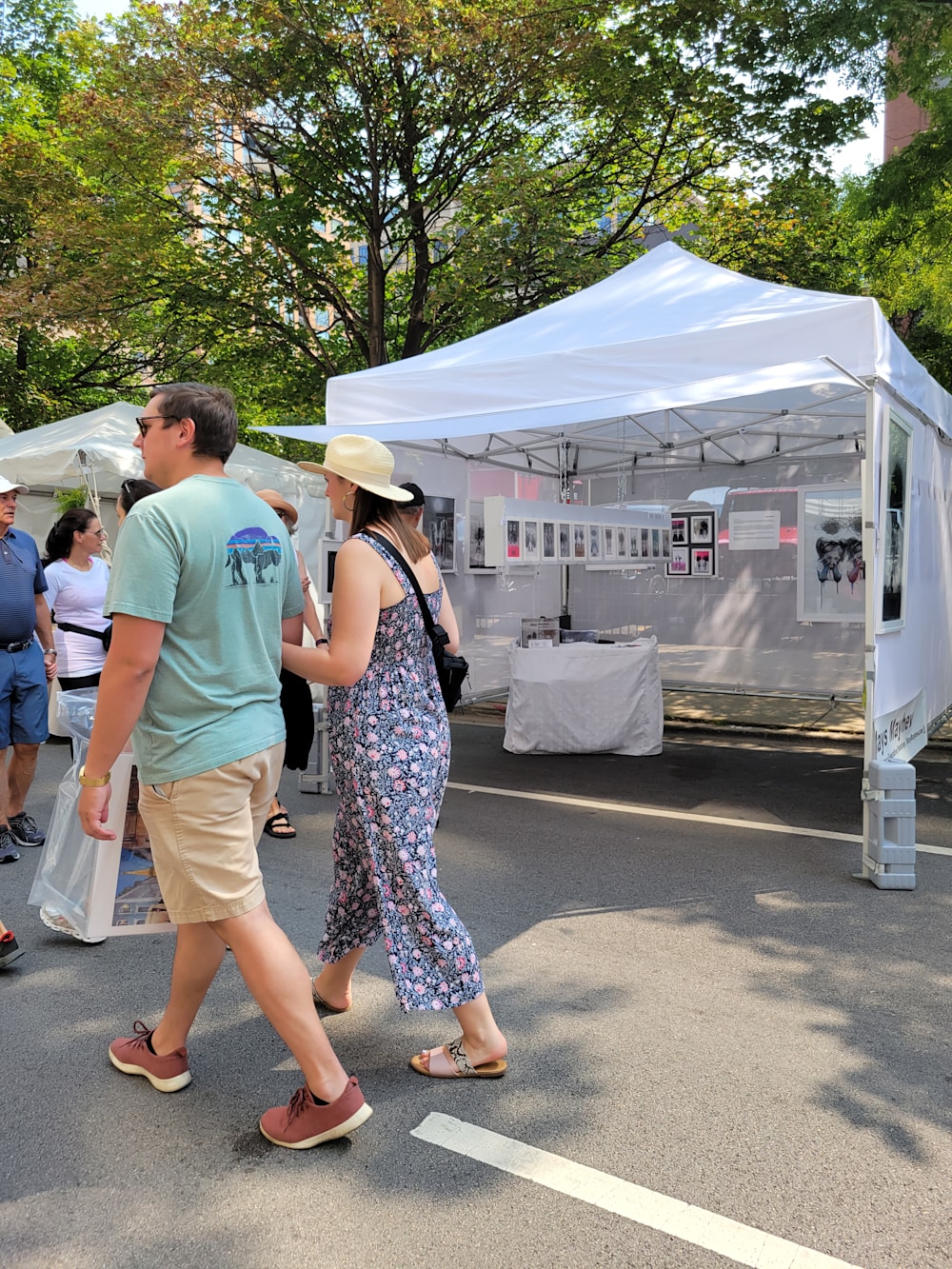 4. Know which artists are exhibiting
If you are looking for fresh new artwork for that dreary wall, it helps to preview the artists exhibiting at the fair beforehand. Most shows, i.e. Wilder Park Art Fair, post who is exhibiting on their fair site. Pro-Tip for those attending Old Town, check out the artists before attending the site because this show can be quite busy. 25,000 guests attended last year! Old Town's Artist. Walking around fairs is exciting! It's easy to get distracted from your mission -- to find that special piece for your wall.
5. Know your purpose there
Why are you at the art fair? Entertainment vs. acquisition? If you are looking for something special, check the fair website first before you go. This can be especially helpful to plan your route. Decrease irrelevant distractions from your acquisition goals. For those on a mission, avoid the food area and entertainment. Avoid the booths that don't show what you're REALLY looking for. Fair-fatigue comes on sooner than you realize. If you still have energy after walking the show with a purpose, you can still go back to that shiny object you missed.
Amdur Productions does a really good job of previewing the fair's art on their website, Burr Ridge on Sept. 24-25 in Illinois. St. Charles' Fine Art Fair on May 28-29th has a great website too.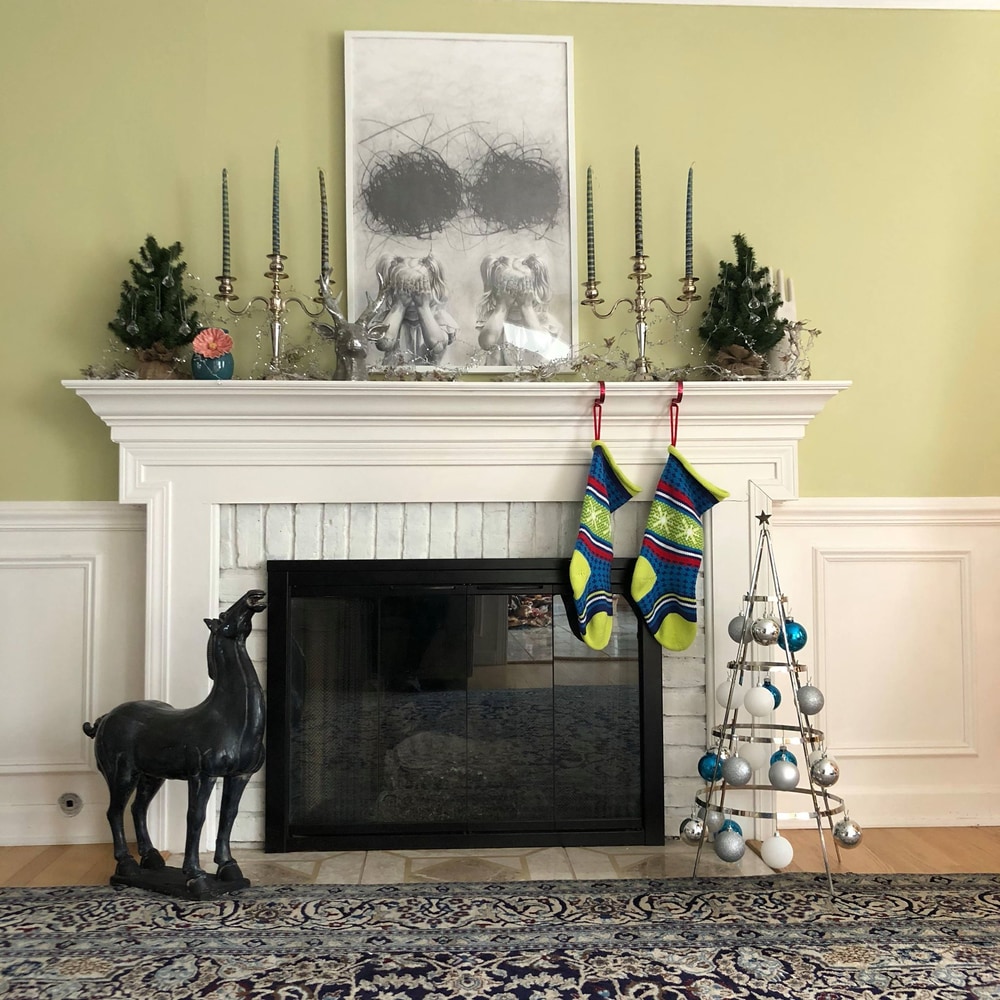 6. Consider where to put your new art
What size is the wall? What colors are in the room?
Larger pieces look great in hallways. I've sold a lot of 40x60 inch pieces for entryways, a regal statement for guests. The art looks stunning in dining rooms too. And of course, the usual places like above the mantle, couch, and bed also work great to create statement pieces. Smaller pieces look great in the powder room or bathroom.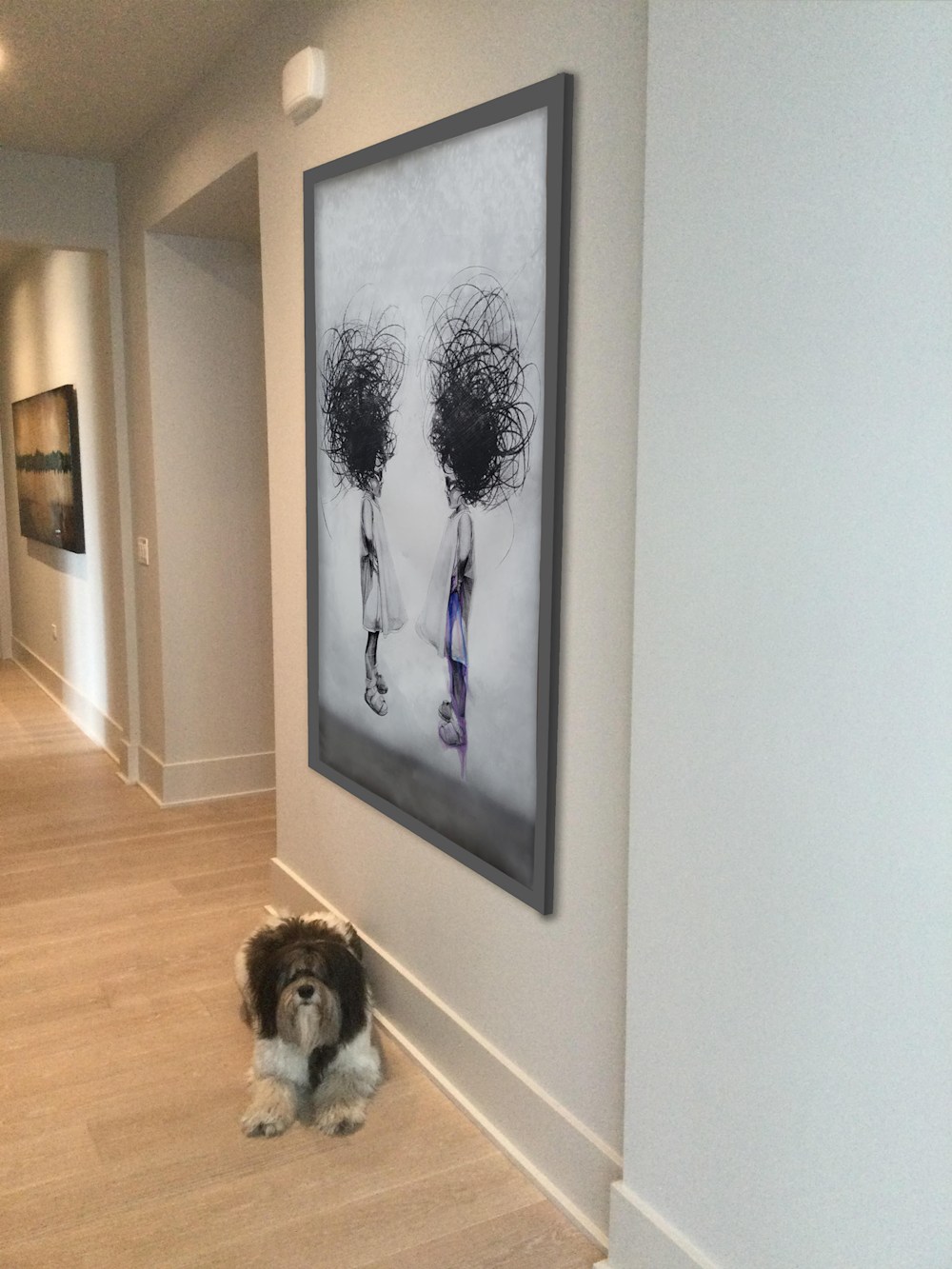 7. Be prepared for the outdoors
Rain or shine. The artists are there whether it's drizzling or not -so grab your umbrella and rain boots. There are fewer crowds if it's drizzly and you have a greater opportunity to talk to artists. Dress in layers. Prepare for hot sun or cold wind. Bring water with you... No one likes paying $10 for a bottle of water.
Here's a fun fact: Only 7% of our time is actually spent outdoors. That's not good. Time spent outside is beneficial for so many reasons you already know. i.e. Synchronizes circadian rhythm, increased energy, better mental health, vitamin D, better eyesight (true! Look it up!), increased immune function, etc. So, get healthy, go outdoors and spend it at an art fair amongst like-minded people who appreciate visual splendor.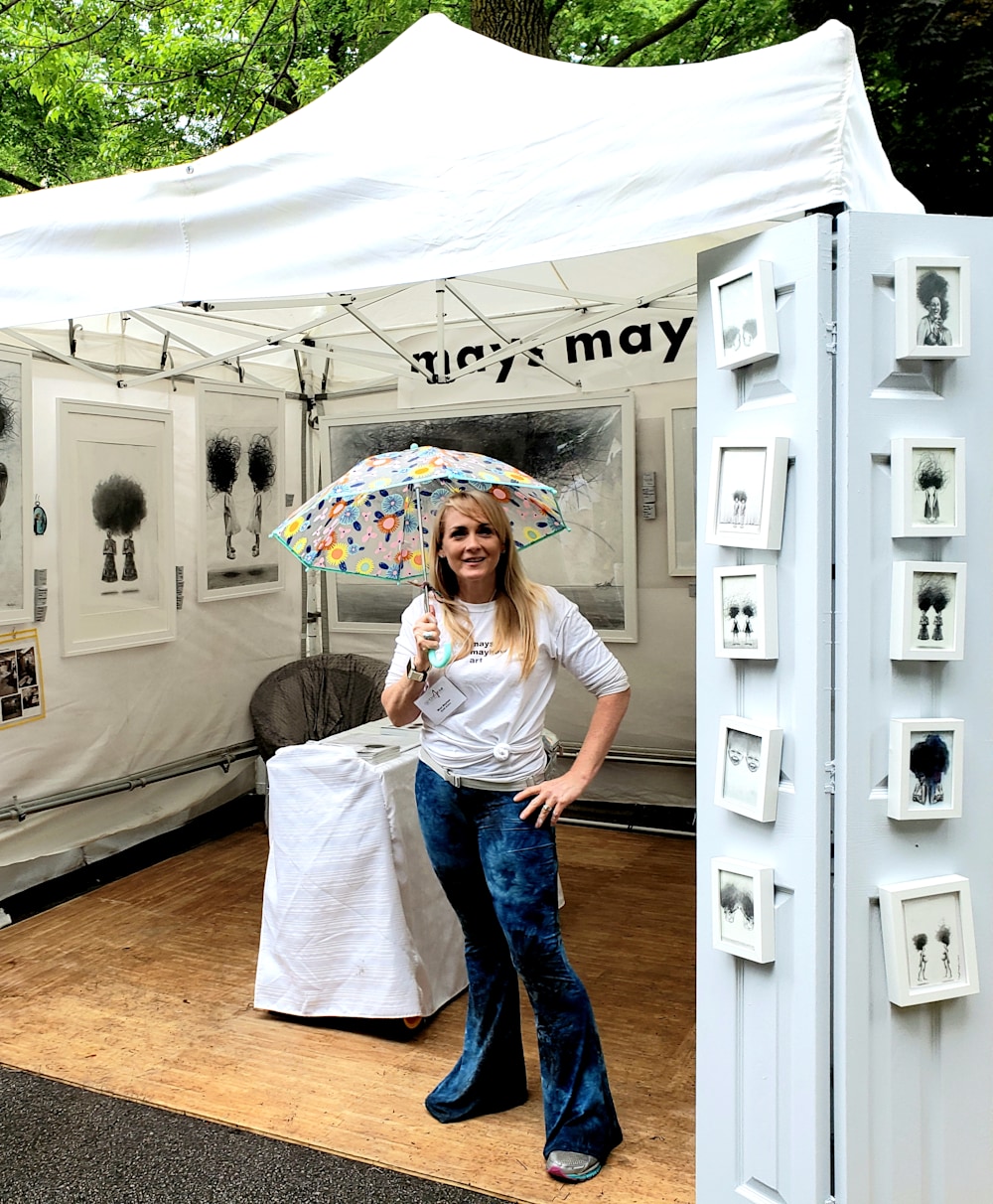 8. Talk to the artist
What better way to understand the art than to meet the maker? You can learn why they create their art quite succinctly. Go ahead and ask questions about process and inspiration. It's edifying to know the creator of the pieces you collect. Talking to the artist gives the art more meaning. If you have a color and size you're looking for and the artist has something similar... ask them for a commission. Most artists can easily alter size and color to your request. Just ask! I offer commissions.
If you don't want to talk but do want to learn more, at the higher-end fairs, we are required to post our artist statements. 90% of all questions I get asked are in that statement.
I feel I need to add this here ...
Do NOT criticize the artist while you are in their booth. These are all real people who pour their heart and soul in their work. The work you see is not created by a machine.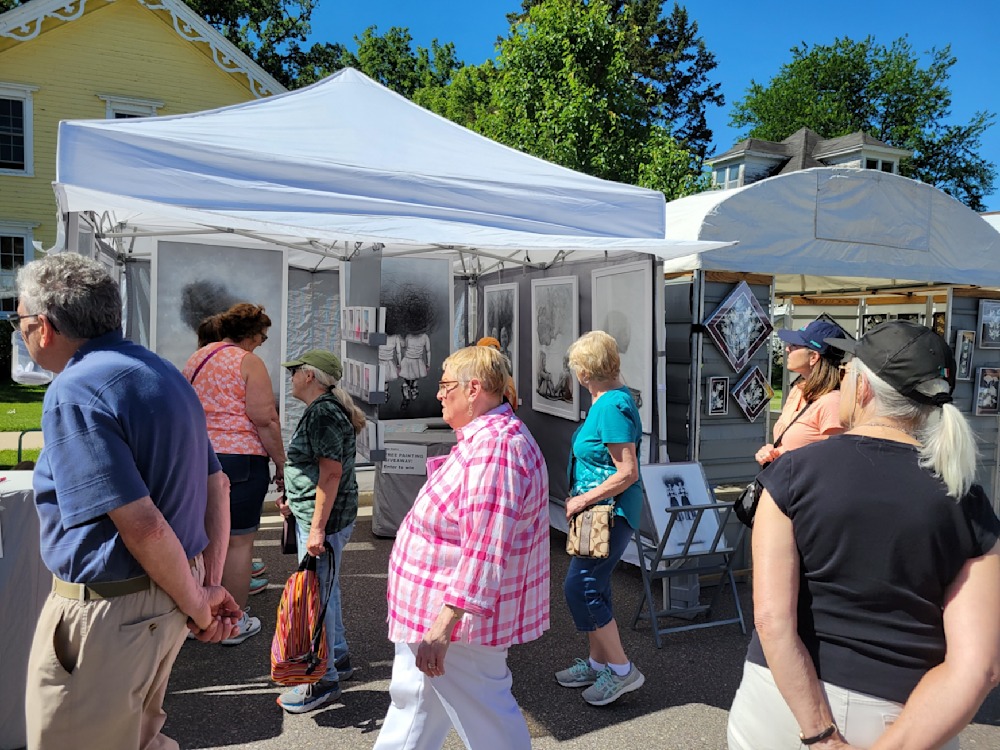 9. Go early
Go early. Go early. Go early. Go Saturday and Sunday mornings before noon. It's the best time to go (2nd best time is 2-4 pm). The busiest times are typically 11-2 pm. I've seen many fairs turn into large social gatherings after lunch instead of art-focused events. It is hard to appreciate art that you are considering when large circles of people are blocking the art. The best time to go is in the first hours when it opens and the last 3 hours before it closes. Although, art fairs like Port Clinton in Highland Park, IL, and Lakeview East have big musical acts at night. The crowd tends to be a bit rowdy later, especially Saturdays after 4 pm. The two hours of the fair on Sunday is usually not-crowded but the artists are getting ready to pack up and go home.
Go early.
On the heels of being early, please do try to make your purchases 15 - 30 minutes before closing time. In the last 15 minutes of the show, the artist is thinking about how they are going to pack up. -Or eating because they haven't since 9 am that morning.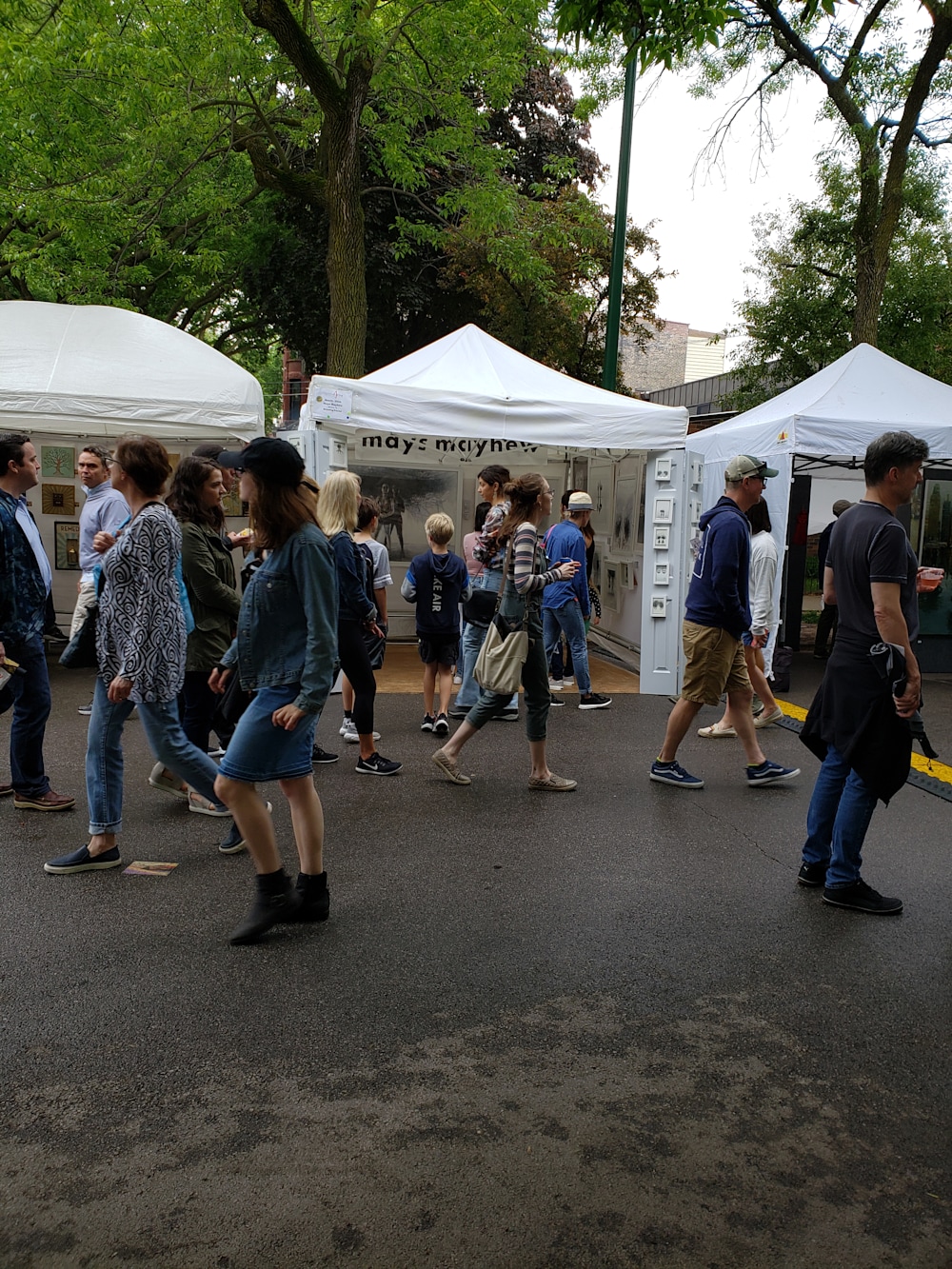 10. Take pictures
I realize many artists don't allow pictures. If you see a sign stating, "NO pictures", don't do it. However, I love pictures. Come to my booth and take your picture with me. Take a picture of your favorite works, title cards, and information and send it to your spouse. Make sure you get the contact information to follow up with afterward. A picture of a business card is a great way to help remember where to find the art in the future. Taking a picture of the art, title card, and business card makes it easy to follow up with the artist after the fair. If you don't think the artist will like it, offer to take the picture at an angle or to put their hand over a section of it.
Do NOT tell your kid/spouse/friend they should take a picture of the art and trace it, while in hear-shot of the artist.
Check in on social media to share your favorites. PLEASE! Tag the artist. Tag the fair. I know I appreciate it if you tag me.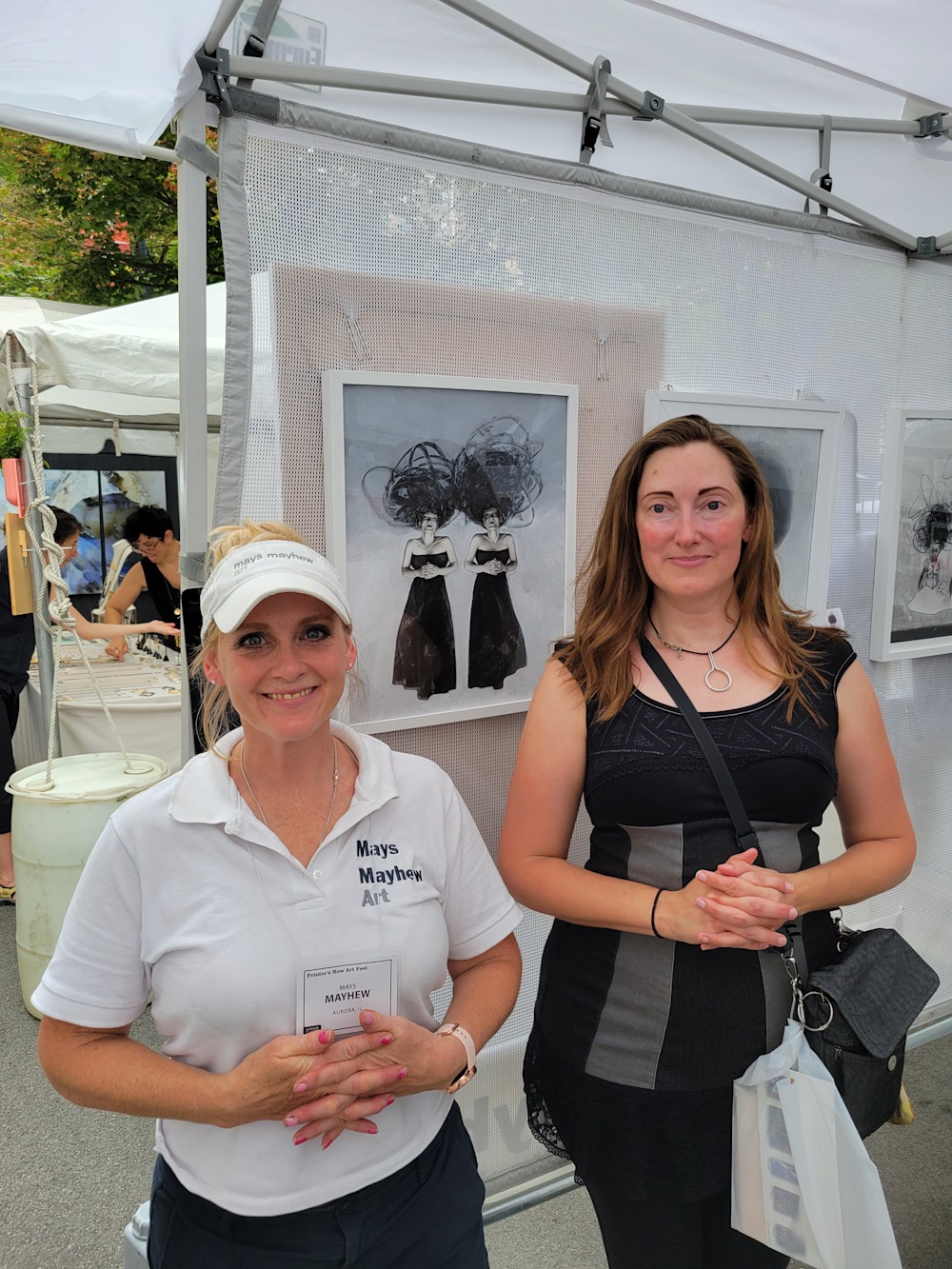 11. You want it? Get it now. Don't wait.
There have been so many times when a collector is in my booth contemplating a piece and leaves to "walk the whole show" you know, to determine if there is something better. Then they come back to the booth and their favorite art piece is gone. (gasps) The collector is disappointed. I'm sad for them. It's not good. If you want it, get it, don't wait. There can only be one original. That's what makes it special. If it speaks to you, don't wait. There is only one. This isn't Amazon.
On a side note, sometimes it can be quite laborious trying to purchase something online or in a gallery. Buying direct from artists in person is faster and easier and more immediate. Buying local saves you lots of money and time. Shipping artwork safely can be expensive. Buying the piece and walking out with it in your safe hands is a lot less expensive and safer than shipping it.
Take advantage of the ease and immediacy of buying at your local art fair.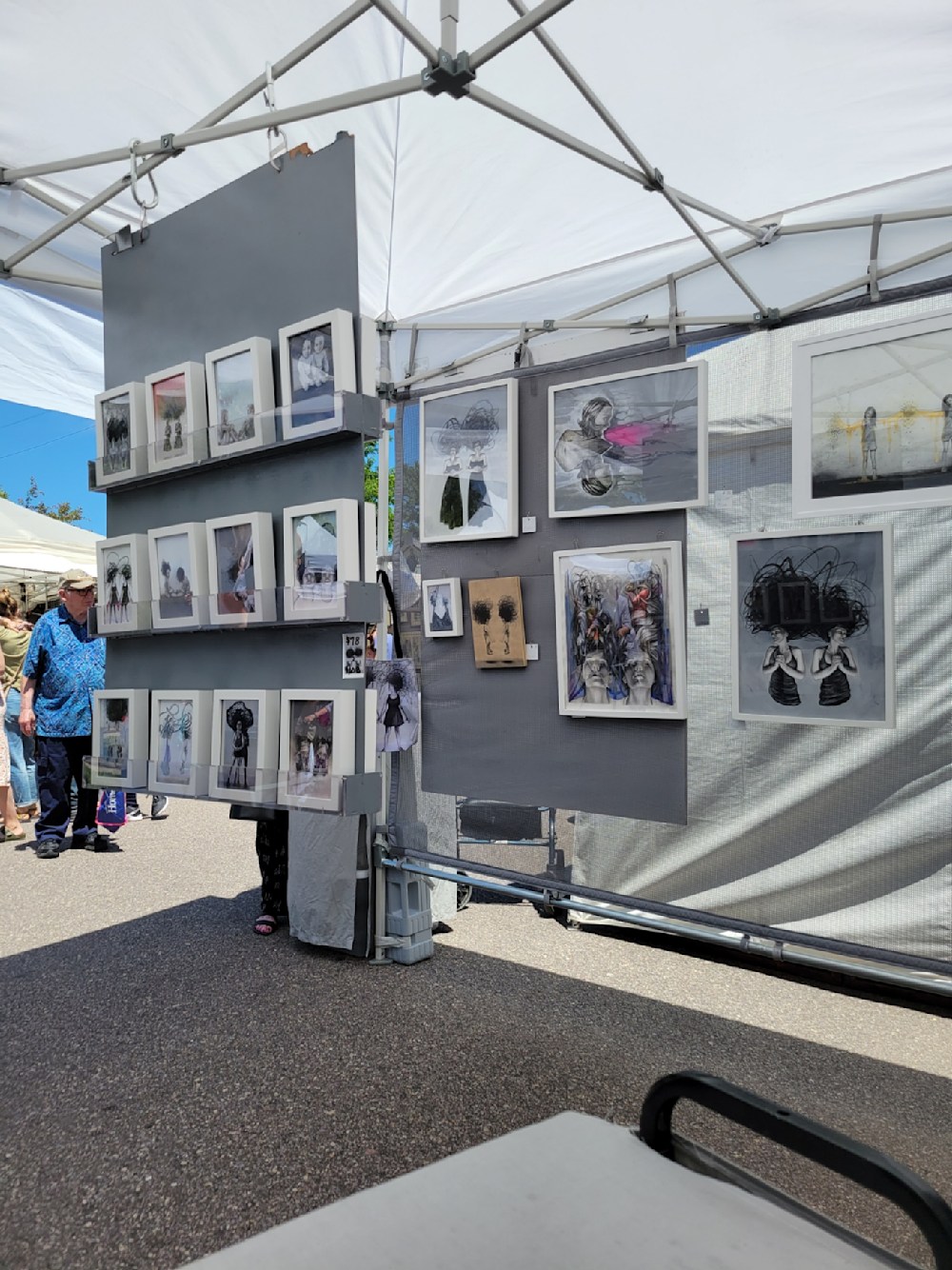 What do you think?
What is your favorite fair? What fair has the best quality fine art? Which fair has the most contemporary art? What is your favorite thing about outdoor art fairs? Share your thoughts, questions and experiences in the comments below.
About the author:
Mays Mayhew has been an artist for 20+ years. She exhibits from Florida to Wisconsin, but largely in Illinois. She exhibits at fairs ranging from back-alley art fairs to high-end Pulse during Art Basel. She creates paintings and drawings depicting contemporary figures duplicated or mirrored in a narrative way.
For more information about Mays Mayhew events and shows, click here https://www.maysmayhew.com/events
Connect with Mays on:
Facebook https://www.facebook.com/MaysMayhewContemporaryFigureDrawings/
Instagram https://www.instagram.com/maysmayhewartist/
LinkedIn https://www.linkedin.com/in/mays-mayhew-art/
If you enjoyed this post, I'd be grateful if you'd share it.